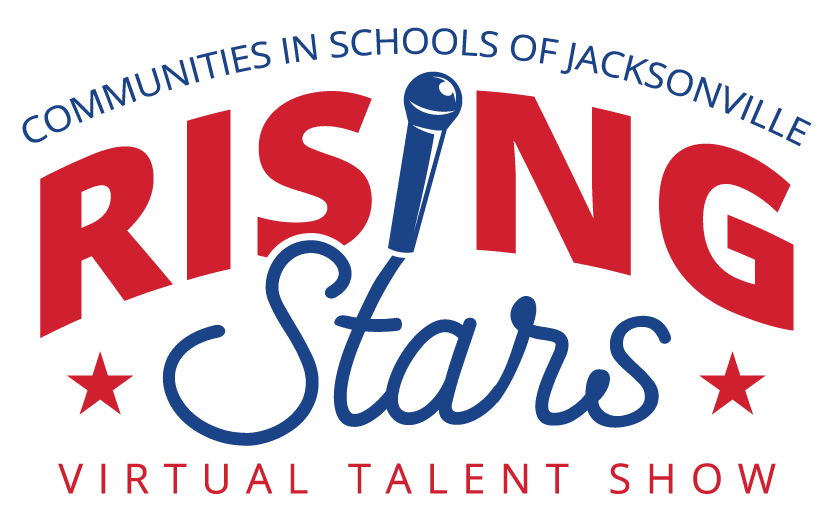 Presented by Nimnicht Family of Dealerships
Rising Stars Virtual Talent Show
The curtain has closed on our 2021 Rising Stars Virtual Talent Show, but you can still learn more about the event and experience our amazing student acts right here on this page.
This reimagined rendition of our annual fundraiser showcases the incredible talent of the students we serve. Event proceeds support our case management, literacy and after school initiatives, which keep thousands of at-risk students on track for graduation each year. Rising Stars is more than a talent show – it's a celebration of the spark that is in every child to learn and succeed, regardless of their background. Thank you to all who joined us as we put the spotlight on our amazing students, and we hope to see you next year!
While our annual Rising Stars talent show has historically been held at the Florida Theatre, this year, our students showcased their talents virtually. All of the acts worked with our team to pre-record videos that were released during our week-long Rising Stars event.
Even though our show was presented in a reimagined format, we are thrilled at the number of supporters who participated and showed their support for our incredible students who have overcome so much.
STEPHANIE
Stephanie is a 19-year-old senior at Frank H. Peterson Academies of Technology who says her Communities In Schools site coordinator helped her rediscover her passion for music. She will perform her original song "Dance" and play guitar.
KRISTION
Kristion is a 11-year-old fifth grader at Andrew Robinson Elementary in the afterschool program. The recent winner of our MLK Oratorical Contest, he will perform an original spoken word piece called "How COVID-19 Has Changed My Life."
AUNALYSE
Aunalyse is an 18-year old senior at Terry Parker High School with a big voice and big plans to help others post-graduation. She will perform a cover of "Who You Are" by Jessie J, a song that inspired her to find strength in herself and her faith.
RISING STARS TALENT SHOW ACTS
JOSH WOOSLEY
Josh Woolsey is the managing partner at Woolsey Morcom, PLLC. He specializes in civil litigation, including catastrophic personal injury claims. Woolsey is currently chairman of the Board of Communities in Schools of Jacksonville and also serves on the board of his local Rotary Club.
MELISSA ROSS
Melissa Ross is the Emmy award-winning host and producer of WJCT's First Coast Connect, the Jacksonville NPR/PBS station's flagship local call-in public affairs radio program. Over her career, she has won won four regional Emmys for news and feature reporting.
JACKIE SIMMONS, JR.
Jackie Simmons, Jr. is the Executive Director of Discipline and Student Support Services at DCPS. During his nearly-30-year career in education, Simmons, Jr. has worked as principal at several local schools, including Matthew W. Gilbert Middle School, Edward H. White High School, and more.